On March 25, 2020, RAIN received its designation from the Internal Revenue Service as a 501(c)(3) nonprofit organization eligible to receive tax-deductible contributions. We now have a link on this page which can be used to make your donations securely online. If you prefer, you can make your checks payable to RAIN and mail them to RAIN, PO Box 1764, Raton NM 87740-1764. If you have any questions, you can email us at Donations@RAINColfax.org and we will respond promptly.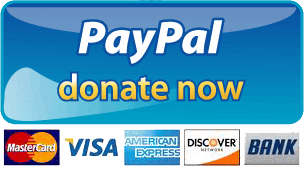 To implement the Helpline, it will cost approximately $3,000 to develop the database and then $300 per month to maintain it for a total cost of $5,400 in the first year, and $3,600 each successive year. The phone system required to support the HelpLine, will cost approximately $3,000 per year. Your individual and/or recurring contributions will make it possible to have a centralized toll-free number staffed by trained volunteers on duty 24 hours per day and 7 days per week. Individuals with needs will be able to call the Helpline and immediately learn how to connect with resources in their community.
Do you shop at Amazon? At no cost to you, a portion of your purchase price can be donated to us by clicking here.